Registered Associate Marriage & Family Therapist
Barbara Schwarz, MS, AMFT #130299
EFT Couples Therapist
Barbara understands the importance of relationships and the pain and distress involved in disconnection. She empathizes with how destabilizing it can feel during relationship transitions. Whether it be having children, empty nesting, career transitions or even divorces, she can help you foster collaboration and find security.
Barbara loves working with clients who are motivated and ready to tackle their relationship struggles. She excels at helping couples learn how to respond to one another, rather than react. With Barbara, you'll learn how to see the dynamic between you more objectively.
Barbara is mindful of creating a safe space for her clients. To her, it's of utmost importance that you have a good rapport with your therapist and feel like you can be open, heard and supported. Barbara is LGBTQIA+ affirmative and works with clients of many diverse backgrounds. No matter how dire the situation, Barbara will be there to help you manage the lows and find some lightness within.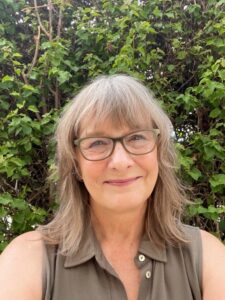 (424) 234-3336
Barbara@cyclescouplescounseling.com
Licensure
Registered Associate Marriage & Family Therapist #130299
Education
Antioch University, Masters in Clinical Psychology

Marriage Family Therapy & Trauma Specialty

Mount St. Mary's, Bachelor of Arts in Psychology
Additional Training
Emotionally Focused Therapy (EFT) Core Skills

This 4-5 months training experience involves four 12 hr sessions scheduled four to five weeks apart. Each session is designed for a small group of participants (8 – 15) to explore and refine the primary skills used in the EFT model. Each session will include practical instruction, experiential exercises, video examples, and case consultation totaling 48 hours of EFT consultation and is a pre-requisite for Certification.

Emotionally Focused Therapy (EFT) Externship

The Externship in Emotionally Focused Therapy (EFT) is a 28 hr. 4 day training in EFT and a pre-requisite for all other trainings and certification. It includes an overview of all aspects of the model including steps and stages, interventions, adult attachment theory, and application of EFT with couples.

Self-Compassion in Psychotherapy (SCIP)-Cohort 1

30-week course in using self-compassion in psychotherapy. Presented by Center for Mindful Self-Compassion founded by Kristin Neff and Chris Germer, with an international student body including lectures, consultation groups and home groups.
Therapy Experience
Barbara's education focused on trauma and the connection between the body and the mind. She uses this unique perspective to help her clients more effectively understand their relationship history and as a result, the coping skills that they have developed in their lives.
Barbara is currently working towards completing certification in Emotionally Focused Therapy. Emotionally Focused Therapy is one of the most effective couples therapy approaches to date. Certification in EFT requires hundreds of hours of supervised couples therapy, which is then reviewed and approved by The International Centre for Excellence in Emotionally Focused Therapy.
Barbara participates in weekly clinical EFT supervision by practice owner and certified EFT Supervisor, Haleigh Scherma, to ensure the best care possible for her clients. Barbara also attends multiple EFT trainings annually to continue to hone her skills and stay up to date with the model. 
Professional Organizations
California Association of Marriage & Family Therapists (CAMFT)

International Center for Excellence in Emotionally Focused Therapy (ICEEFT)

EFT Center of Los Angeles
READY TO TAKE THE NEXT STEP?
BOOK A LOS ANGELES COUNSELING APPOINTMENT TODAY.
303-335-0996