Licensed Marriage & Family Therapist
Max DeFrain, MS, LMFT #134866
EFT Couples Therapist
Max understands firsthand how very distressing and threatening it feels to be disconnected from your loved ones. In his work, Max dives deep into the center of what drives clients apart and helps to pull them together into a united team against their relational difficulties. Max helps his clients tap into the deep transformative power that their relationships have to offer as a means of healing inner wounds, providing safety, and giving confidence to tackle life's challenges.
Max helps couples to identify their underlying pattern of conflict, connect more fully to their emotional experience, and learn new ways of communicating that move them toward deep intimacy and connection with each other. In individual therapy, Max provides a container to process relational concerns and helps his clients to learn tools to unhook from difficult thoughts and emotions while opening the way to identify what matters most to them to live out their values.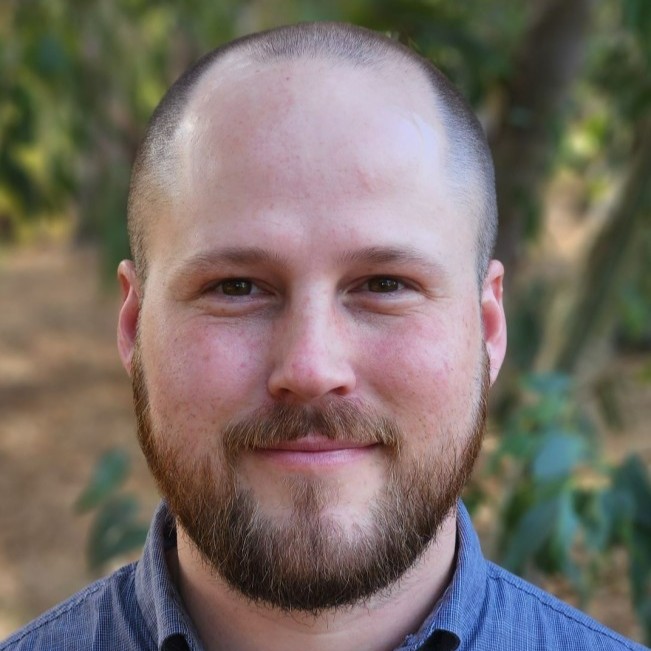 (760) 206-3097
Max@cyclescouplescounseling.com
Rate: $225/50 min session
Max works with clients of diverse cultural backgrounds and members of the LGBTQIA+ community. Max is mindful of how gender identity, sexual orientation, cultural background, and other facets of identity intersect with the relational struggles his clients bring to therapy. Max creates a safe space to explore the unique, lived experiences of his clients while providing insight into how these experiences may fit into the context of attachment science and theory. Max understands why some men prefer a male clinician. He is well versed men's issues and gets why it may feel more comfortable to talk to another man about tough emotional experiences.
Licensure
Licensed Marriage & Family Therapist #134866
Education
San Diego State University, Masters of Science in Counseling

Concentration in Marriage Family Therapy 

Azusa Pacific University, Bachelor of Arts in Psychology
Work Experience
Licensed Marriage & Family Therapist, Empathi

Associate Marriage & Family Therapist, Rady Children's Hospital Outpatient Psychiatry

MFT Trainee, Rady Children's Hospital Outpatient Psychiatry

MFT Trainee, Center for Community Counseling & Engagement

Behavior Health Specialist, Aurora Charter Oak Hospital
Professional Organizations
California Association of Marriage & Family Therapists (CAMFT)

International Center for Excellence in Emotionally Focused Therapy (ICEEFT)

EFT Center of Los Angeles
Therapy Experience
Throughout his career, Max has worked with children, teens, parents, adults, and couples and has worked across a range of different settings including a community clinic, an outpatient program, an inpatient psychiatric hospital, and in private practice.  Through EFT and ACT, Max has found that he is most passionate about working with couples and individuals to help them develop a new relationship with their thoughts and emotions that result in more flexible responses to relational challenges and to life's difficulties.
Max is currently working towards completing certification in Emotionally Focused Therapy. Emotionally Focused Therapy is one of the most effective couples therapy approaches to date. Certification in EFT requires hundreds of hours of supervised couples therapy, which is then reviewed and approved by The International Centre for Excellence in Emotionally Focused Therapy.
Max participates in bi-weekly clinical EFT supervision by practice owner and certified EFT Supervisor, Haleigh Butler, to ensure the best care possible for his clients. Max also attends multiple EFT trainings annually to continue to hone his skills and stay up to date with the model. 
Additional Training
Emotionally Focused Therapy (EFT) Core Skills

This 4-5 months training experience involves four 12 hr sessions scheduled four to five weeks apart. Each session is designed for a small group of participants (8 – 15) to explore and refine the primary skills used in the EFT model. Each session will include practical instruction, experiential exercises, video examples, and case consultation totaling 48 hours of EFT consultation and is a pre-requisite for Certification.

Emotionally Focused Therapy (EFT) Externship

The Externship in Emotionally Focused Therapy (EFT) is a 28 hr. 4 day training in EFT and a pre-requisite for all other trainings and certification. It includes an overview of all aspects of the model including steps and stages, interventions, adult attachment theory, and application of EFT with couples.

ACT for Beginners- 6-week course in using Acceptance and Commitment Therapy (ACT). Presented by renowned ACT developer, Russ Harris. ACT has 1,000 randomized control trials showing its effectiveness for numerous concerns including anxiety, depression, trauma, weight loss, chronic pain, and more.
Dialectical Behavior Therapy Training- A training presented by Dr. Steven Thorp including lectures and case consultations in an evidenced based therapy for borderline personality disorder and severe emotional dysregulation.
Introduction to Motivational Interviewing- This training was presented by Dr. James Rogers including lectures and skills trainings for an evidence based therapy for substance use issues.
Interpersonal Social Rhythm Therapy Course- This course is designed to provide education and interventions for an evidenced based therapy for treating bipolar disorder.
Trauma Focused CBT Training- The training presented by Felicia Neubauer and included lectures and 12 case consultations for an evidenced based model for treating trauma in children.
READY TO TAKE THE NEXT STEP?
BOOK A LOS ANGELES COUNSELING APPOINTMENT TODAY.
303-335-0996